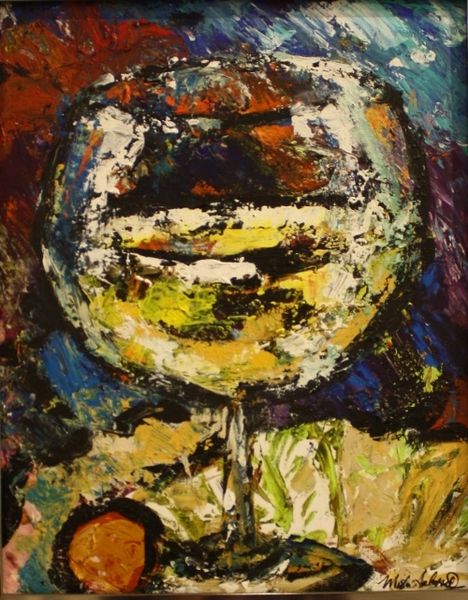 "White"
"White"
©
Misha Ambrosia
Acrylic on Canvas
Artwork size: 16"L x 20"H
Frame size: 22"L x 26" H
Date of completion: September 16, 2013
Another one of my favorite subjects "wine". This still life artwork was created with only a palette knife. Framed in a chrome composite wood frame.