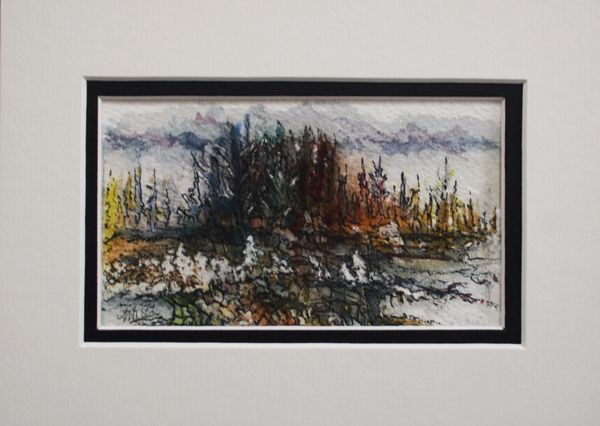 "Visualization"
Artist Original Signed Small Watercolor Gouache Abstract Landscape Artwork
"Visualization" ©Misha Ambrosia
• Watercolor and gouache on Arches 300pd rough paper
• Artwork size: 4 1/2" L x 2 5/8" H
• Matted size: 7" L x 5" H
• Date of completion: December 22, 2014

• I love painting with bold colors! Then I need to calm and whip up a piece which challenges me like " let's try not to go overboard with Cadmium Red." Well with this piece I used a bit of cad red, but I left some whites too…yay clap clap clap!
• This is a different representation of my artwork, but I have lots of those as well. I constantly change…
• Art is a color spectrum of life and spirit…how fun it is to create from a palette of color. Life is good!!!!!

THANKS FOR LOOKING AND HAVE A GREAT DAY!!!!