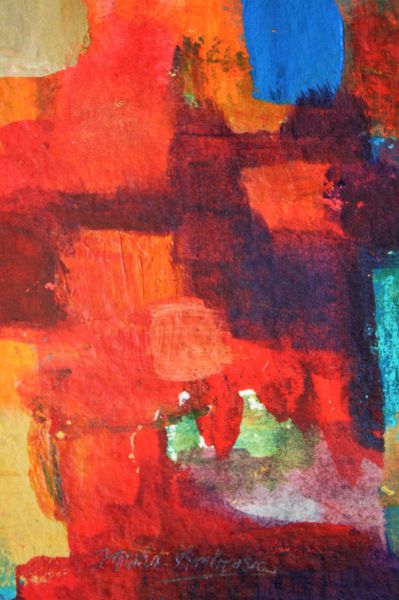 "Turtle Talk"
"Turtle Talk"
©
Misha Ambrosia
Acrylic on Arches 300pd Rough Paper
Artwork size:  2¼"L x 3¼"H
Framed and matted in a 8"L x 10"H natural oak frame with Plexiglas
Date of completion: January 15, 2014
Ahhh, the freedom of abstract art with complimentary colors...loose, fun and exciting!!!!
A lot of people don't seem to "see" this but, doesn't it look like 2 turtles are talking on a rock in the lower half of the painting?  I even envision the turtle on the left telling the other turtle while spreading his little turtle arms out…"It was this big!!!!"  What do you think????