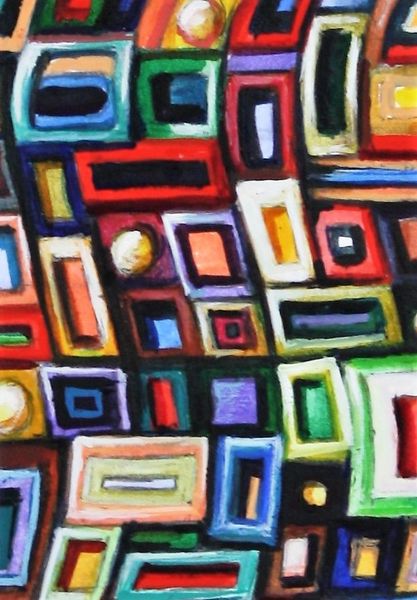 "Square Series #4"
"Square Series #4"
©
Misha Ambrosia
Watercolor on Arches 140pd Cold Press Paper
Artwork size: 2 ¼"x3 ¼"
Artwork completed: October 10, 2013
Framed and matted in a 8x10 natural oak frame with Plexiglas
As mentioned in my other descriptions of the square series, these are small artworks used to test my patience as well as practice painting light and shadows. In Square Series #4 and #5, and I decided to do the wave and add some circles to add to the fun!!! There's lots of motion and color in these two pieces and they look great in the natural oak frames!!!