"Rolling in the Deep" sold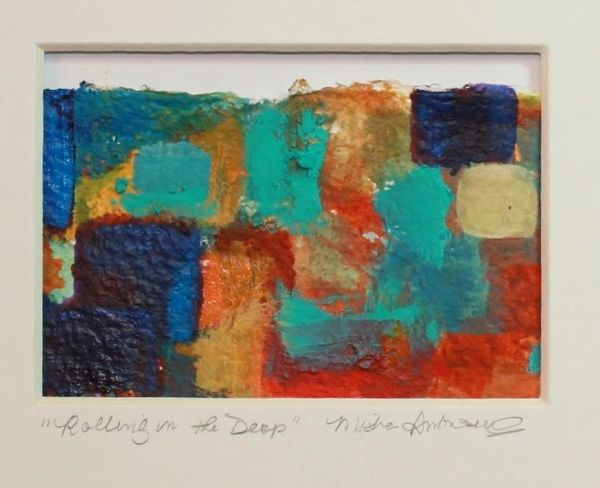 "Rolling in the Deep" sold
"Rolling in the Deep"
©
Misha Ambrosia
Acrylic on Arches 300pd Rough Paper
Artwork size:  3¼"L x 2¼"H
Framed and matted in a 8"L x 10"H natural oak frame with Plexiglas
Date of completion: January 15, 2014
Ahhh, the freedom of abstract art with complimentary colors...loose, fun and exciting!!!!
I matted this one differently with a space in between the top of the artwork and the mat.  I wanted the appearance of the squares in the art free floating toward and on top of water...buoyancy at its' best!
Also, I enjoy naming artwork after songs you play on the CD over and over and over again in your studio while creating!  Thanks Adele!