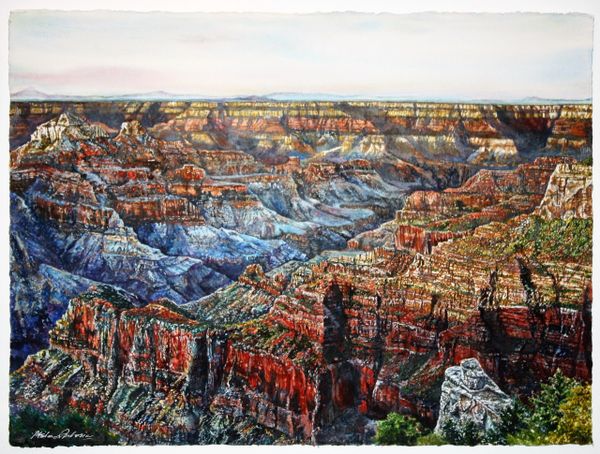 "Rim to Rim #2"
Rim to Rim #2

©Misha Ambrosia
22x30
Watercolor and India Ink on Arches 300pd Cold Press Paper
Artwork completed on October 13, 2015


I love the Grand Canyon! I love to paint the Grand Canyon!
What an artists' palette of color to behold with ones' very eyes!!!
Rim to Rim #2 fully covers a whole sheet of watercolor paper including the rough edges. This painting took me months to accomplish. Framed in a brown wooden frame with a floating mat.