"Cordial Wine Nice to Cheese" SOLD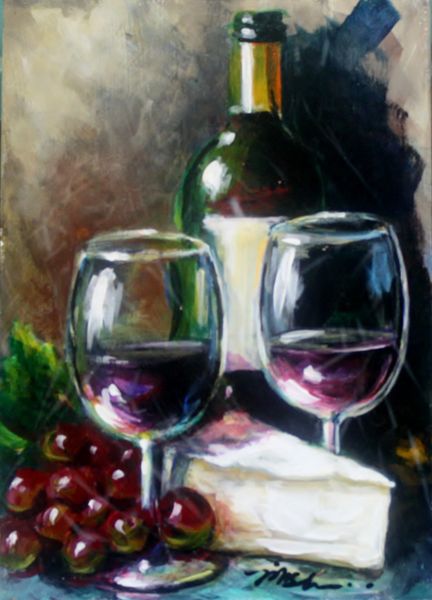 "Cordial Wine Nice to Cheese" SOLD
"Cordial Wine Nice to Cheese"
©
Misha Ambrosia
Acrylic on Clayboard
Artwork size: 5"L x7"W
Frame size: 10"L x 12 ½"W
Artwork Completed: August 13, 2013  

Another one of my favorite subjects "wine".  This acrylic painting features 2 glasses of red wine with a wedge of Brie, wine bottle, grapes, and bread just peaking in the right background. Let's say this is a Pinot Noir…best red for complimenting creamy delicious Brie cheese.  Bon Appétit!!! 

Artwork presented in a wood frame.