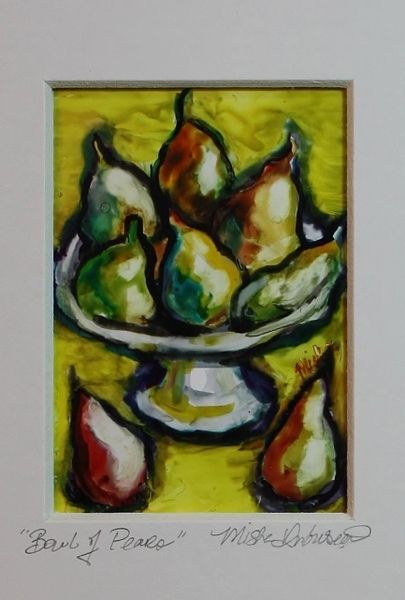 "Bowl of Pears"
"Bowl of Pears"
©
Misha Ambrosia
Watercolor on Yupo Paper

2 ¼"x3 ¼"

Framed and matted in a 8x10 natural oak frame with Plexiglas

One of my favorite subjects to paint...pears!!! You can paint a pear so many different colors and ways, never boring-always fun! And Pears are a great study techniques for light and shadow...thank goodness we have a pear tree in our yard!