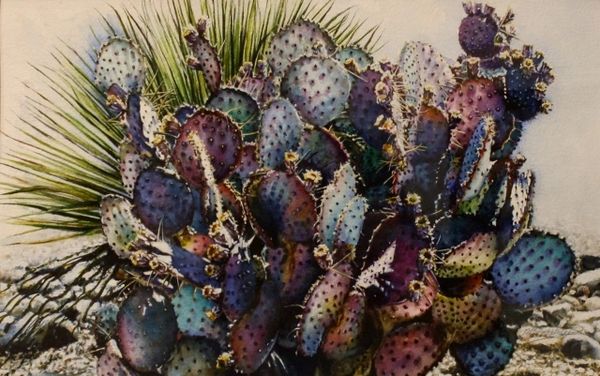 "Blue Cactus"
"Blue Cactus"
©
Misha Ambrosia
Watercolor and Gouache on Arches 300pd Rough Paper
Artwork size: 19 ½"L x 221/2"H
Framed and matted in a 29"L x 22"H cherry oak frame
Date of completion: July 4, 2013
Once on a trip to California with my family, we stopped somewhere in New Mexico, and I saw this beautiful cactus plant.  The plant had some many different colors, and beautiful shading.  I knew I had to paint it one day…well it took almost 10 years, but I did it!