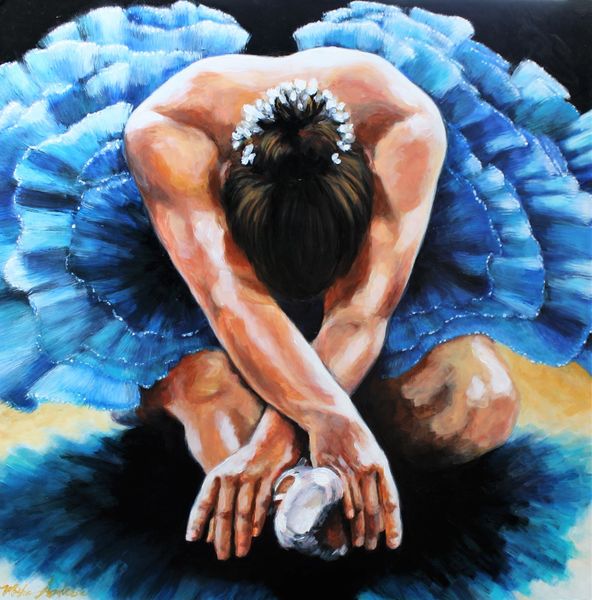 "Blue Ballerina"
"Blue Ballerina"   ©Misha Ambrosia

24x24"
Acrylic on 2" deep wood raw wood edged Clayboard 
Artwork completed on April 9, 2018


I just love this piece!!!! My husband literally had to take it off the easel and place it next to him, so I stopped working on her!!!
PLEASE NOTE: the very top left has an indentation which is hardly noticeable, but in certain light could be noticeable. So Sorry, received the Clayboard like this from the manufacturer freshly made...the birchwood smell is wonderful!!!
Only Ampersand builds their cradles by hand with premium grade 13-ply birch plywood for maximum stability and a clean, finished look from edge to edge.  2" Deep cradle used here, all made in the USA.